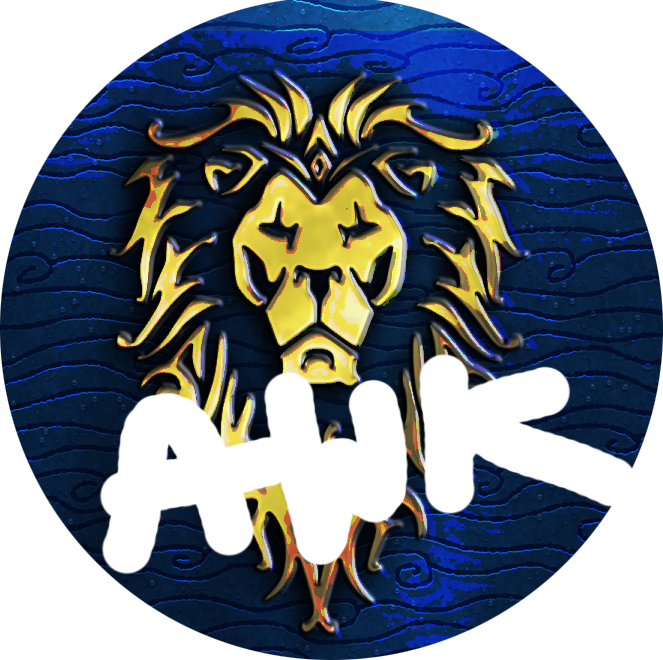 Alterac Valley bot for WOW CLASSIC,
works with Horde and Alliance, in every main city, and works with all languages! Over 100+ users and 0 bans since Phase 2 started.
Does PVP
and objectives
, does queing and re-queing to AV, never gets deserter or stuck and 100% afkable 24/7, gets everyday updated.
17 Hours:


(If the video doesn't work just refresh page or open url:)
13 March 2020 videos:
https://drive.google.com/open?id=1X6cNKkLH-Cy1ldNYIgTDWrkLaRbA_pZm
https://drive.google.com/open?id=126oENjvi_6gmlp_ufu6fZqvpnX36fjnL
Functions


AWK PVE is included with AWK PVP (worth 10usd per month)

WSG

Queues

Moves automatically in AV to objectives

Leaves BG when its over

Requeues

Moves automatically to AV Grand Master in main cities

Advanced PVP combat system for every class

Mounting

Supports EVERY LANGUAGE!

3 Days Trial (10 5 USD)
30 Days License (40 20 USD)
After payment you get instant access to the bot!
HOW TO USE AWK:
Steps in order to get started using AWK:
1. Purchase AWK product
2. Register on wowcbot.com (with your payment email as username eg. username:
213423@qq.com
) & login to wowcbot.com (to access the downloads if payment is confirmed and payment email = username)
3.
[EWT]
EWT unlocker, is required for AWK.
It is available after Subscribing to EWT at
[EWT]
-> then go to Subscribe and download EWT or
Click here to download latest EWT
4. Download:
PVP BOT:
AWK
&
AWKlogin
DMWC:
AddOns
MMAPS:
mmaps
-> Extact PVP or PVE AWK and DMWC to your classic wows AddOns folder.
5. Extract mmaps to EWT folder
6. Launch EWT -> select Attach (it pops up window to attach to wowclassic.exe) -> Then Select Safe mode  -> Press Attach -> WOW launches -> Enable AddOns: AWKX, AWKXlogin,
DWMC-Classic, DWMC-Yourclass
7. Enter your wowcbot details to the Login addon
Tip: If the loader window does not show up in game try to disable other AddOns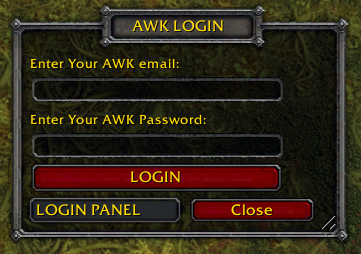 AWKXlogin AddOn in game
PATCH NOTES
VIDEO: TUTORIAL TO BUY AND SETUP | 中文 & на русском & IN ENGLISH |
[/size]
Requires EWT from www.ewtwow.com
AWK REQUIRES EWT FOR 0% BAN CHANCE
TUTORIAL LINK FOR EWT & AWK
Support

Discord: plafki#7546
Slack: Slack link
Email: plafki@protonmail.com

Last edited by Admin on Tue Oct 06, 2020 10:38 pm; edited 20 times in total